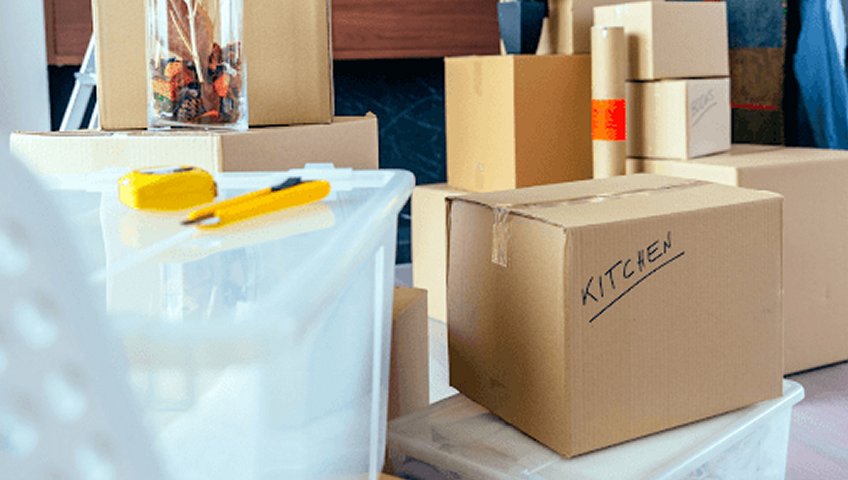 The Benefits and Drawbacks Of Packing Yourself
Making a long-distance move, or moving locally, is one of life's most stressful experiences. There are a lot of things before you can finally move. Packing your belongings is one of the most common questions which come to mind when you have to move. Is it better to hire packers or do it yourself? When it comes to packing your house, there are benefits and drawbacks to doing it yourself.
Can You Pack Your Own Belongings or Hire Professionals?
This is not a decision to be made lightly; be sure to consider all of your options before making a decision.
Spend Less
The average cost of relocating is not cheap. Long-distance relocation is expensive. You will save money by doing your own packing instead of hiring a skilled packer and movers and purchasing supplies.
Time Constrains
Packing for a move can take days, but professional movers can do it in a timely manner, ensuring that your valuables are safely packed and protected from injury.
Organization
Depend on movers to fully fill all of your moving boxes and pack them according to your instructions. Since the packers numbered the boxes, the movers will know where each one goes when you arrive at your new home, and you will spend less time identifying, sorting, and putting anything you want in the right place.
Packing Supplies
If the idea of DIY packing appeals to you because you believe it would save you money on packing materials, you should think twice. The materials are delivered by skilled packers. You are only paid for what you use, and all products are packed in the appropriate box. If you handle it yourself, you will end up buying too few supplies, forcing you to look for more. You may also come across odd-sized boxes that don't quite match what you're trying to pack. Professionals use durable materials such as special dish packs and wardrobe boxes that can survive the moving process.
Liability
Any responsibility on the movers you hire is null and void if you pack your own belongings to save money on the move. Moving your belongings around the world, or even through a large city, can be a bumpy ride. Long-distance movers cannot be held responsible for harm to items that were self-packed because they have no knowledge of the condition of the items prior to packing. They'll get the products from point A to point B, but the state of the boxes cannot be guaranteed. You should rest easy knowing that your belongings are being packed by professionals. Using cheap or previously used grocery store boxes can cause them to collapse, crack, or tear under pressure, regardless of how well they were packed.
Properly packing your belongings
Professional packers don't just turn up and fill boxes with your belongings. They'll figure out which products need special packaging and how to do it correctly. This is difficult for a person who does not have any prior experience in packing and relocating.
Recruiting Friends to Assist
Packing your house for a relocation is a big job. Friends, colleagues, and coworkers will assist in completing the task and packing the moving boxes. Others may do it out of loyalty, while others may want to spend more time with you before you leave, and if you are moving long-distance, you will appreciate the opportunity to visit. However you should keep in mind that they do not have the experience in packing the belongings in the correct manner.
Take it easy on yourself
When you pack for a move on your own, you have complete control of what goes into each box. You also get to choose which rooms you want to begin with. One closet and drawer at a time, you can pack everything. With so many stressful events occurring in the process, there are chances that you may not able to give proper attention towards packing properly.
Make an informed decision
After reading this, you can see the value in hiring professionals to pack all of your valuables. It's a good deal when compared to the cost of a transfer, particularly if you shop around for moving companies weeks ahead of time. If you're worried about the expense of moving cross-country, hire a professional moving company such as VRL Packers and Movers. Long-distance moving is more expensive, so it's all the more necessary to pack your belongings safely, properly, and correctly. The time you save can be put into taking care of the million other details, and there's no comparing the amount of stress you'll avoid.