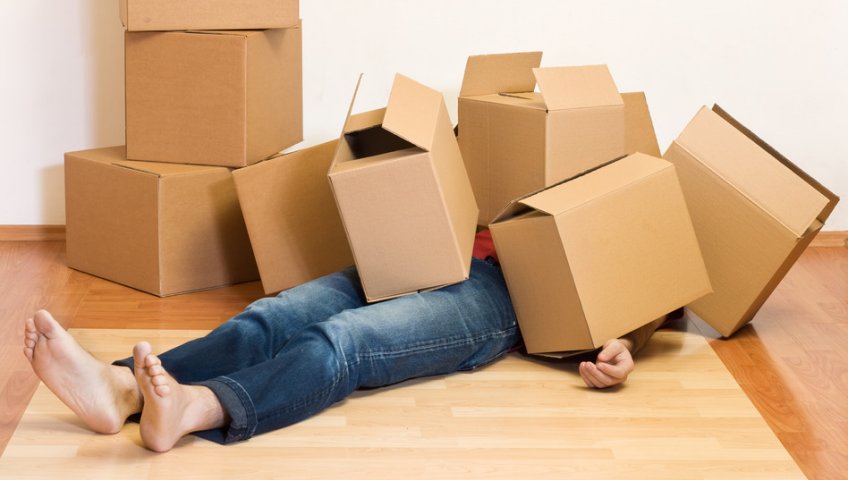 If you are about to move your residence over long distance, there are chances that your level of stress could be relatively high. Not only do you have to think about packing entire household goods, but you also have to worry about the safe transportation of your belongings. There may be several questions coming to your mind such as what about when you get there? Who is going to handle the unloading and unpacking? Nobody can blame you for feeling a little nervous right now, but you don't have to. In fact, to help you reduce the moving stress and enjoy the excitement of a new start, here is some advice on long distance relocation.
Assess Everything That Needs To Be Moved
Your first step should always be to get rid of the things which are not useful to you any more. In other words, tidy out your place and decide on what should you be taking with you, and what should go to the trash. You'll be very surprised at how much items you have that you don't need. Once you have a clear idea of what needs to be packed and loaded, it is easier for you to organize.
Make A Moving Budget
Now you have to ask yourself how much money you want to spend on your move. For example, do you have to do all the packing yourself, or can you afford a professional Packers and Movers company to help you out Do some research over the internet, create a list of packers and movers in your area and get moving quotes. Given that you don't use them every day, you probably don't know what they are going to charge.
Stay Organized
As the moving dates come closer people tend to realize that there are so many things left to do such as changing the address in banks, informing post office about the change of address, clearing utility bills etc. Doing so many things at once can disorient you. Stay relaxed during this time and make a list of tasks to be done and approach each tack in a planned manner.
Start Packing Early
Many people make the mistake of leaving the packing tol the very last minute. Start from packing important things first like documents, personal belongings etc. Create an inventory of each item and lable the boxes. This will help you find the things easily when you unpack. It is recommended that you start packing around 4 weeks ahead of the moving date.
Hire Professional Packers and Movers If You Can
The best way to save yourself from the stress of packing and transportation is to ultimately call a professional Packers and Movers company. They will help with the packing, transportation and unpacking, on top of loading the moving truck. More importantly, the Packers and Movers company will provide the truck, driver, and necessary moving team to make everything go smoothly.
So, if you want to see your belongings and furniture to reach the new destination safe and on schedule, definitely consider hiring a professional Packers and Movers company to handle it for you. If you are in Gurgaon and have an upcoming move, call VRL Packers and Movers Gurgaon. We are highly experienced, flly licensed and insured Packers and Movers company based in Gurgaon. We can plan, organize and execute your long distance move in a professional way and take the moving stress away from you.