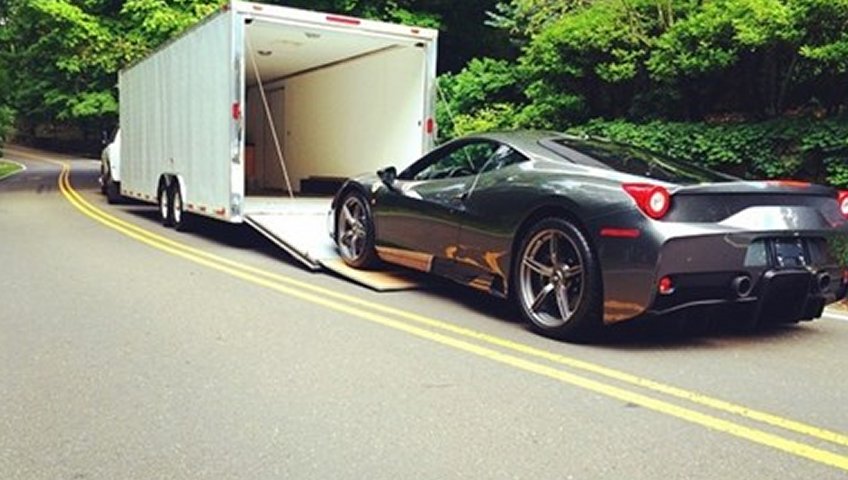 If you are moving locally in Gurgaon or over a short distance, transporting your car won't be an issue. But when it comes to long distance moving across India, the situation is different. While you can drive your car if you are moving locally or short distance, a long distance move across India is bit more complicated.
We've prepared a list of options below to help you transport your car.
Drive it Yourself –For most people, this is the common choice, however it is feasible when your new location is not very far away and you can make the journey within a day. But driving you car across India can take several days, and you may not have the time to do it. Moreover there is risk involved too in driving over long distance if you are the only driver to drive over days.
Hire a Driveaway company – It's one the new concept coming up. You give your car to a driveway company and they will drive your car to the destination. This may take several days depending on company's policy and the availability of drivers in the company.
Let Your Packers and Movers Transport Your Car – This option is available if you are moving small load and there is room for your car to fit in the same moving truck in which your person belongings are being moved. However you need to ask the packers and movers company if they have the permit to transport vehicles. Under this option there is also some risk of your car getting some scratches and there is other items also in the moving truck and the space may be tight.
Hire a Professional Car Transportation company – The best option for most people is to hire a professional car car transportation company in Gurgaon to transport your vehicle. They have proper car transportation carriers and have the experience to transport your car safely and on schedule. Most car transportation companies in Gurgaon have complete insurance cover for your car transportation. If you do choose this option, get a quote from different car transportation companies in Gurgaon and check the details before committing yourself.
Call VRL Packers and Movers one of the most experienced car transportation Gurgaon company for a FREE consultation in regards to your car transportation from Gurgaon across India.