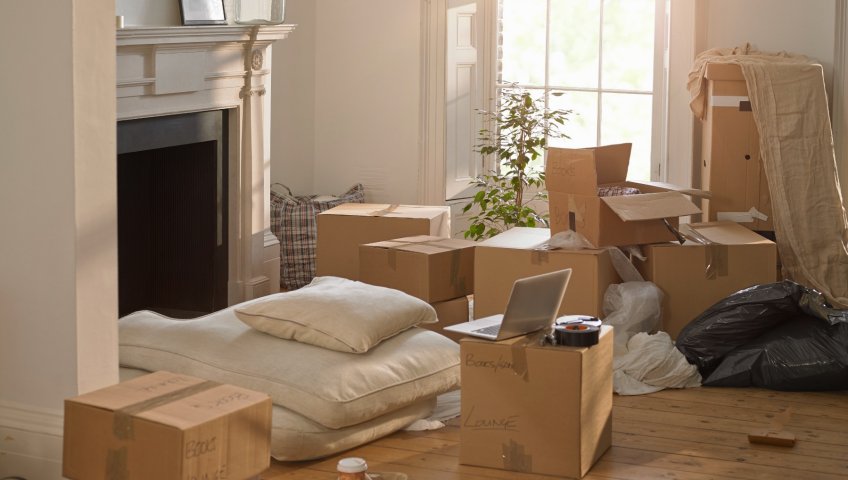 Essential Tips For Easy Moving
Moving to a new home is a very challenging step in your life. It can also be a very stressful process. Whether this is your first move or you have moved in the past, without proper planning, your move will be a lot more stressful than it needs to be. The professional moving team at VRL Packers and Movers Gurgaon have vast experience and expertise in providing professional moving services and have picked up a few tips on how to make your move go smoothly. We can move you locally in Gurgaon or to just anywhere in India from Gurgaon. We have expertise in residential moving, office moving, car transportation and packing.
Start Early
Once you have decided to move, you should should not take it lightly and have to start planning well ahead of time. You should figure out as what items you plan to move or getting rif of and pack up the items you won't be using for some time. You should start preparing an list. Start with your least important items and work your way up until everything is being listed down
Hire a Reputable Packers and Movers Company
Doing the move yourself is difficult, time-consuming, and can lead to broken items and a stressful day. Search for reputable packers and movers company. Internet is the best place to start. Shortlist few packers and movers companies and get quotes from them.
Sign an moving contract with Moving Company
It is always advisable that you sign a written moving contract with the moving company which should include the moving cost, pickup and delivery dates and other legal formalities such as insaurance and damages incurred during the move. This will save you a lot of problems which is a very common issue in long distance moving.
Remove everything that is of no use to you
Once you know what items are to be moved, start cleaning trash from your stuff. Since this work is very time consuming, do everything in phases and at your own pace within the specified period.
Consider Custom Crating of Fragile Items
Fragile items such as art pieces, electronic items, glassware needs special protection. Ask the moving company to pack your high value items in wooden crates for additional safety. This may cost extra but it give you addition safety.
Consider Taking Moving Insurance
A lot of people don't insist on have the moving insurance as it costs addition money. However moving insurance is always a must as it keeps you covered for items which may get damaged during transportation.
Unpacking at destination
Ask the packers and movers company to do the unpacking and placement of items at the destination. Most of the packers and movers promise this but actually does not do it. (You should have this mentioned in the moving contract).
Contact VRL Packers and Movers Gurgaon today so that we can help you with every aspect of your move and get you settled comfortably in your new home or office. We also offer short term storage facility in Gurgaon, so if you need to store something during the move we have the storage space for you at very low price. Contact us for more information.